Metallica Plan 'Master Of Puppets' Reissue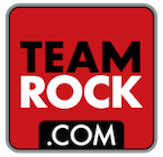 Metallica are planning on reissuing their third album Master Of Puppets, according to drummer Lars Ulrich.
In 2016, the band's first two records, 1983's Kill 'Em All and 1984's Ride The Lightning, arrived in deluxe box set packages. Now plans are in place for their classic 1986 album to receive similar treatment.
Drummer Lars Ulrich tells Voir: "It's next. We'll try to get it out by the end of the year – it's coming. We are working on it.
"There are so many things associated with Master Of Puppets – it is an immense project. We spent a lot of time working on Hardwired... To Self-Destruct and Master Of Puppets is the next project.
"We hope to have it out by the end of the year, if not, a little later."
Last year, to coincide with the launch of Matt Taylor's book Metallica: Back To The Front, the band reflected on their classic album.
Vocalist and guitarist James Hetfield said: "I think Master Of Puppetssignifies for a lot of people – and it does for me as well – the pinnacle of the Cliff Burton era with Metallica, obviously, but also it was still rebellious. Back then it was just the four of us in a van out to conquer the world."
Ulrich added: "Master Of Puppets seemed to be the culmination of the journey that had started four or five years before with James and I getting together, writing some songs, Kirk and Cliff joining at separate times within six months, and that lineup settling."
RELATED VIDEO: Another Top 10 Best Metallica Songs